Street Art For Rights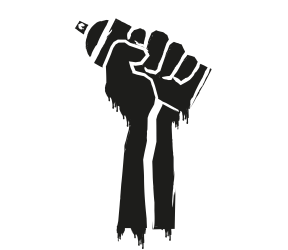 Street art for RIGHTS is a project dedicated to street art that was born with the intention of creating wall works that highlight social issues and cultural problems in Rome and other cities.

Street Art for RIGHTS, a project conceived and directed by Peppe Casa and curated by Oriana Rizzuto, was created with the aim of upgrading entire areas through the promotion of open and free cultural projects capable of enhancing the urban fabric. Now in its 3rd edition, the Street Art for RIGHTS project has always promoted the involvement of the entire community with a view to making the territory and its spaces protagonists through the revaluation of old buildings, thanks also to the work of young national and international street artists and the collaboration of many professionals and cultural operators.

Like the whole cultural and performing arts sphere, Street Art for RIGHTS has suffered 2020 but has relaunched in this new year 2021 the beginning of a major new project that will feature the objectives of the UN Agenda for Sustainable Development.

Thanks to the winning of the Contemporaneamente Roma call for proposals, Street Art for RIGHTS will bring the 17 Goals of the Programme of Action for People, Planet and Prosperity to a number of walls in outlying areas of the city of Rome. Signed on 25 September 2015 by the governments of the 193 member states of the United Nations and approved by the UN General Assembly, the Agenda consists of 17 Sustainable Development Goals – SDGs – to which each individual in his or her own small way and each national and international community must strive in the environmental, economic, social and institutional spheres.

Street Art for RIGHTS thus aims to amplify the voice of the UN-sponsored plan by making the suburbs and their communities ambassadors of the discussion about the pressing goals of the contemporary era.